Converting Free to Paid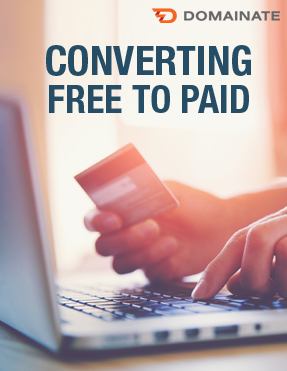 Subject

Sales Conversion

Instructor

Sharon Hayes
If you're a professional of any kind who bills by the hour or an entrepreneur, you've likely experienced your fair share of requests for free help.
In "Converting Free to Paid," you'll learn how to handle brain picking requests with confidence and without risking alienating friends and family in the process. You'll discover a natural path to turn freebie seekers into paying customers.
Here's What You'll Learn:
Where do you draw the line between free and paid?
How can I say no without upsetting him/her?
How can I get comfortable with telling people this is my work, I charge $XXX and convert them to a paying client?
How can I use freebies to get paying business?
How can I make money from those who need help but can't afford my rates?
How can I avoid the frustration of helping people who need/ask for it and then they don't follow through?
This Course Is for You If:
You don't know how to respond to brain picking requests
You find yourself stressed and caught off guard when people ask you for free assistance
You're not entirely sure what you should be offering for free and what you should be charging for
Each class is available in video, audio and written format.
During week 4, you'll receive access to the Product Creation Video series which will provide beginners with the basics of creating products and there will be a Q&A session.
You will also be able to attend Q&A calls held for future "Converting Free to Paid" participants. Replays of Q&A calls will be available and you can submit questions in advance.
This course starts immediately upon registering and consists of 3 on-demand classes
Price: $247
Let's get started!
About the Instructor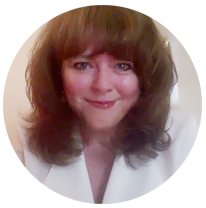 Sharon Hayes
Sharon Hayes is a marketing & business strategist and currently serves as CEO of Domainate Incorporated. On top of having built and sold numerous companies she founded, Sharon has also worked extensively with organizations of all sizes on strategy and implementation of marketing objectives through social media, community development, e-mail marketing, paid traffic and domain names.She has created 39 courses and has had over 14,000 people take her courses. Her client roster, past and present, includes Porsche, Tom Peters, Harvard Business School, IBM, Jean Chatzky, CBS MarketWatch, Good Life Project (Jonathan Fields), Alexandra Jamieson and thousands of others.
Sharon is a proud alumni of Concordia University's business program and has been working almost exclusively online since 1991 - predating commercial usage of the Internet.
What you Get
3 Weeks of On-Demand Training
60 Minute Live Q&A Call
Lifetime Access to the Replays & Content
Exclusive Facebook Group
Bonus: Product Creation Video Series

This training has received the Domainate Seal of Approval. It offers a 100% hassle-free money-back guarantee. You can give the training a try for a full 60 days and if you're not satisfied, you can email us for a refund or a credit against other purchases. No questions asked