7 Ways to Ensure Your Next Launch Is a Success
Subject

Launching

Instructor

Sharon Hayes
Launching a product or service can be a great way to build momentum and generate a massive amount of sales in a short time when done right. Doing a successful launch however takes the right strategy and plan of action, and sometimes even seemingly little issues can completely derail a launch and compromise all the work and effort.
In this report, I show you 7 ways you can ensure your next launch is a smashing success.
This report is for you if:
You'd like to reduce the stress with your next launching
You're feeling overwhelmed with the idea of launching
You want to improve the chances of your launch being successful
This report is currently available as a
free download
for a limited time.
Get This Report for FREE

We hate SPAM and promise to keep your email address safe.
About the Instructor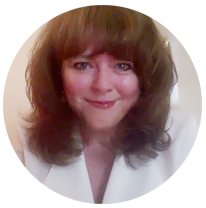 Sharon Hayes
Sharon Hayes is a marketing & business strategist and currently serves as CEO of Domainate Incorporated. On top of having built and sold numerous companies she founded, Sharon has also worked extensively with organizations of all sizes on strategy and implementation of marketing objectives through social media, community development, e-mail marketing, paid traffic and domain names.She has created 39 courses and has had over 14,000 people take her courses. Her client roster, past and present, includes Porsche, Tom Peters, Harvard Business School, IBM, Jean Chatzky, CBS MarketWatch, Good Life Project (Jonathan Fields), Alexandra Jamieson and thousands of others.

Sharon is a proud alumni of Concordia University's business program and has been working almost exclusively online since 1991 - predating commercial usage of the Internet.

'); //slide down the link list below the h3 clicked - only if its closed if (!$(this).children('ul').is(":visible")) { $(this).children('ul').slideDown(); $('.toggle').html(''); $('.toggle',this).html(''); } }) $('#takeclass').click(function(){ $('.nav li').removeClass('active'); $('.nav li:last-child').addClass('active'); }) $('#takeclass').click(function(){ $('.tab-content .tab-pane').hide(); $('.tab-content .tab-pane:last-child').show(); $('.tab-pane:last-child .btn').animate({padding: '5px 49px'},1000); $('.tab-pane:last-child .btn').animate({padding: '5px 29px'},1000); }) $('.nav-tabs li').on( "click", function(e) { e.preventDefault(); var id = $(this).attr('class'); $(".tab-pane").each(function(){ $(this).hide(); if($(this).attr('id') == id) { $(this).show(); } }); });