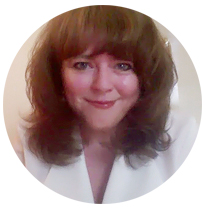 A short time ago, I made a brief post in METribe about goal setting, specifically financial goals.
Here is the post:
I wanted to share with you an interesting experience I had today.

I have a client I'm working with where we're laying out his strategy for the months ahead. One of the things we did was set financial targets. Since he has a number of different sources of income, we had to also break this down by income source.

Like many people, this client has a problem with playing too small financially. He has numbers he is comfortable with shooting for. Numbers that are actually lower than what he's done.

We mapped out 3 sets of financial targets: Good (his comfort zone targets), Fantastic (2.5x his comfort zone and at a level he has performed at before) and Awesome (5x his comfort zone, which I think he could do but he's never previously reached).

Once we set those targets, we then had to break down how much each income source would contribute.

Here's the strange thing: it was *easier* to map out what it would look like to reach Awesome goal than it was to map out the Good goal. The Awesome goal was also easier than the Fantastic one. The Fantastic one was easier than the Good one. I think it took 4x as long to figure out the Good breakdown than the Awesome one.

I tell clients (and friends) so often – it's a lot easier to make more money than it is to make less money. You have more room for failure when you shoot higher. When something doesn't work, you can drop it and focus on those things that do. When something does work, when you're playing bigger, you start to look for ways to ramp it up so you can scale.
The Response Was Overwhelming…
I had 7 different people message me so far asking if I could work through something like this with them one-on-one too.
This is not my normal work. It's usually a part of more comprehensive work I do. I'm also planning on not taking on any new clients for comprehensive/involved one-on-one work for the rest of 2016.
But working with people one-on-one on something like this truly brings me joy.
Here's What I'm Doing for Just 5 People…
I'll get you access to the audio recordings and transcripts of the last intake of my Year of a Lifetime goal setting program that I offer every January. You'll also receive a special intake document that will provide me with information about you, your hopes, your dreams and what makes you sing.
Once I've gotten the intake document back, we'll schedule session #1. This session will be focused on defining what you want with precision and how your business can best support you. We'll also do an assessment of where you are right now. What knowledge and skills do you have? What assets do you have like a list, fan base, contacts, products and services already developed, etc? At the end of that session, you'll have some work to do on your own.
In session #2, we'll look at your financial goals and figure out your personal good goal, fantastic goal and awesome goal. We'll create a roadmap for what has to happen at each level. Again, you'll leave our session with some work to do on your own.
In session #3, we'll add some life to your roadmap and plug it into a calendar. We'll also establish benchmarks to allow you to self-correct if things don't work out as you expect. Finally, I'll share with you my super secret strategies for dealing with self-sabotaging behavior that may sneak in. You'll learn to recognize it before it becomes a serious problem.
You'll also have access to me for 2 laser sessions before the end of the year. These are meant to be 10-15 minute calls where we will focus on a specific problem you are facing and help you get back on course.
Here's How It Works
Simply fill out the form below and remit payment. Then within 24 hours, we'll get you access to the YOAL recordings and transcripts along with the intake document.
Once we get the intake document back, we'll schedule our first session.
Outside of North America? No worries. We can navigate time zone differences easily!

Order Your Goal Setting Consult