Package Market Profit
Subject

Program Creation

Instructor

Sharon Hayes
Package Market Profit is an all-encompassing multimedia training experience designed for coaches, consultants, and experts like you so you can package your expertise, produce an amazing training program, and promote it to a smashing success.
Covering every part of the process from start to finish in immense detail, Package Market Profit leaves no mysteries along the way: you will receive everything you need to launch a winning training program and finally enjoy the life and business you've always wanted.
Here's What You'll Learn:
Package your expertise into a training program that offers a solution people are not only looking for but are also willing to pay for.
Break down this ultimate result into steps – allowing you to create your program content in a rapid, easy fashion and allowing your participants to track their progress better.
Use the path of minimal effort to create effective program content.
Create a funnel that attracts the right kind of prospects and helps convert them into paying customers.
Encourage engagement and participation – thus making sure that participants will get their desired result.
Add a professional look and feel to what you do so you can feel proud of your program.
Build a base of raving fans in the process who will be hungry for your other offerings.
This Course Is for You If:
You want to create greater impact in the world and improve more people's lives
You get excited at the prospect of working as many, or as few, hours as you want
You'd like to have the freedom and finances to travel wherever you want and as often as you want
You'd love to become a primary influence and leader within your field of expertise
You'd enjoy spending more time with your loved ones and on your non-work passions
Each class is available in video, audio and written format.
To ensure personalized attention, we conduct one-on-one orientation sessions with all program participants.
The first day of the course, we'll have a group orientation session where we'll offer tips on how to maximize your experience from the program.
This course starts on Tuesday, November 8th, 2016 and consists of 7 weeks of classes, Q&A calls and a Facebook group.
The group orientation call will take place on Tuesday, November 8th, 2016 at 2 pm ET/11 am PT/7 pm UK.
The 6 weekly live Office Hours calls will take place on Fridays at noon ET/9 am PT/5 pm UK starting on November 11th. You can submit questions in advance and a replay of each call will be made available.
Price: $1,997
Let's get started!
Course Outline

6 videos

Orientation Module Foundation

1. Introduction to Package Market Profit

2. Strategic Review Prep

3. Your Mindset

4. Launch vs Evergreen

5. The Psychology of Launching

6. The Profit Matrix

8 videos

1. Introduction

2. What's a Signature Course

3. Outcomes for You & Participants

4. Integrating Outcomes

5. Learning Modalities

6. How to Structure Content

7. Components to Include

8. Different Program Structures

7 videos

1. Introduction

2. Your Participant's Journey

3. How to Come Up With Ideas

4. Refining Your Idea

5. Competitive Research

6. Developing Your Outline

7. How to Rapidly Create Content

8. Do It Live Content Creation

6 videos

1. Introduction

2. Tripwires and Upsells

3. What Bonuses to Consider

4. How to Price Your Program

5. Defining Your Program Policies

6. Putting Your Offer Together

7 videos

1. Introduction

2. Using Alter Egos

3. Languaging & Terminology

4. Naming Your Program

5. Basics of Writing Online

6. Creating a Branding Board

7. Validating Your Idea

6 videos

1. Introduction

2. The Basics of Funnels

3. Deciding What Lead Magnet to Use

4. What Makes a Good Opt-in Page

5. Creating an Autoresponder Sequence

5. Advanced Funnels

10 videos

1. Introduction

2. Metrics for Beginners

3. Keys to Increasing Enrollment

4. Paid Traffic

5. Retargeting

6. Joint Venture Partners & Affiliates

7. Collecting Testimonials

8. Relaunching and Refining

9. The Profit Matrix Revisited

10. Checklists
About the Instructor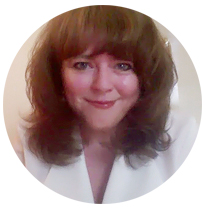 Sharon Hayes
Sharon Hayes is a marketing & business strategist and currently serves as CEO of Domainate Incorporated. On top of having built and sold numerous companies she founded, Sharon has also worked extensively with organizations of all sizes on strategy and implementation of marketing objectives through social media, community development, e-mail marketing, paid traffic and domain names.She has created 39 courses and has had over 14,000 people take her courses. Her client roster, past and present, includes Porsche, Tom Peters, Harvard Business School, IBM, Jean Chatzky, CBS MarketWatch, Good Life Project (Jonathan Fields), Alexandra Jamieson and thousands of others.
Sharon is a proud alumni of Concordia University's business program and has been working almost exclusively online since 1991 - predating commercial usage of the Internet.
What you Get
7 Modules
6 Weekly Live Office Hours Calls
Lifetime Access to the Replays & Content
Mastermind Group
Orientation Session

This training has received the Domainate Seal of Approval. It offers a 100% hassle-free money-back guarantee. You can give the training a try for a full 60 days and if you're not satisfied, you can email us for a refund or a credit against other purchases. No questions asked