Year of a Lifetime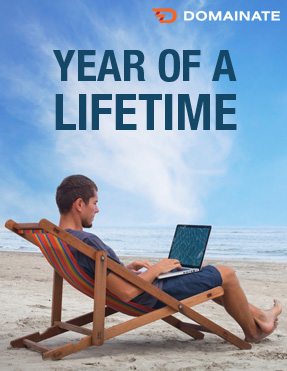 Subject

Goal Setting

Instructor

Sharon Hayes
Year of a Lifetime is our annual program geared to helping individuals creating a personal game plan that is life changing.
Over a 3-week period, you'll be walked through establishing your goals and blowing through anything standing in your way.
Here's What You'll Learn:
How to develop a high level of personal clarity
How to know what will make your heart truly happy
How to overcome self-sabotaging behavior
How to develop a personal action plan to reach your goals
This Course Is for You If:
You're feeling in need of some massive changes in your life
You set New Year's resolutions every year but fail to reach them
You're interested in creating lasting change in your life
You're looking to create your own year of a lifetime
Each class is offered live followed by a Q&A session.
Notes for each class will be provided.
Replays will be made available within 3 days of each live class.
Classes are held on 3 consecutive Saturdays starting January 7, 2017 at 1 pm ET/10 am PT/6 pm UK.
Can't make a class live? Replays will be available.
Price: Early bird $67 (through November 30) - Save $30!
Let's get started!
Course Outline

Clarity Class January 7, 2017

Getting real with who you are now and where you want to go.

Emotions Class January 14, 2017

Get to the root of fears and negative self-talk. Find out how you can feel happy starting now.

Personal Game Plan Class January 21, 2017

Establish an action plan to reach your goals, get the support you need and avoid getting being derailed.
About the Instructor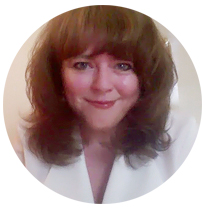 Sharon Hayes
Sharon Hayes is a marketing & business strategist and currently serves as CEO of Domainate Incorporated. On top of having built and sold numerous companies she founded, Sharon has also worked extensively with organizations of all sizes on strategy and implementation of marketing objectives through social media, community development, e-mail marketing, paid traffic and domain names.She has created 39 courses and has had over 14,000 people take her courses. Her client roster, past and present, includes Porsche, Tom Peters, Harvard Business School, IBM, Jean Chatzky, CBS MarketWatch, Good Life Project (Jonathan Fields), Alexandra Jamieson and thousands of others.
Sharon is a proud alumni of Concordia University's business program and has been working almost exclusively online since 1991 - predating commercial usage of the Internet.
What you Get
3 Weekly Live Training Sessions
Lifetime Access to the Replays & Content

This training has received the Domainate Seal of Approval. It offers a 100% hassle-free money-back guarantee. You can give the training a try for a full 30 days and if you're not satisfied, you can email us for a refund or a credit against other purchases. No questions asked