Start Up Right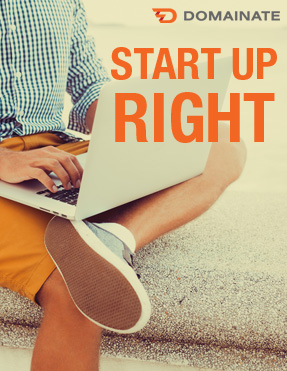 Subject

General Business

Instructor

Sharon Hayes
Have a great idea for a business but not sure what to do next? In this 8-week course augmented by a Facebook group and week calls, you'll learn how to handle everything from social media to marketing like a pro.
"Start Up Right" is especially helpful for coaches, consultants, and other knowledge-based experts who want to sharpen their skills when it comes to doing business online.
Here's What You'll Learn:
Laying out specific goals
Tools to stay organized
How to pick a killer domain that is perfect for your business
What to look for in a web host
The basics of using WordPress
How to pick a theme
Getting your logo done
Tips and techniques for getting quality photos done
The ins and outs of shopping carts
How to use email marketing to your advantage
Which social networks are best for you and how to best leverage them
An introduction to Facebook ads, funnels, and marketing automation
This Course Is for You If:
You're ready to make the leap to starting a business online
You have an offline business and want to transition to the online world
You feel comfortable with learning new things, but you just haven't made the effort yet
Each class is available in video, audio and written format.
To ensure personalized attention, we conduct one-on-one orientation sessions with all program participants.
The first day of the course, we'll have a group orientation session where we'll offer tips on how to maximize your experience from the program.
This course starts on Monday, October 3rd, 2016 and consists of 8 weeks of classes, Q&A calls and a Facebook group.
The group orientation call will take place on Monday, October 3rd, 2016 at 2 pm ET/11 am PT/7 pm UK.
Q&A calls will take place on Thursdays at noon ET/9 am PT/5 pm UK starting on October 6th. You can submit questions in advance and a replay of each call will be made available.
Price: Early bird $497 (through Sunday, September 11) - Save $500!
Let's get started!
About the Instructor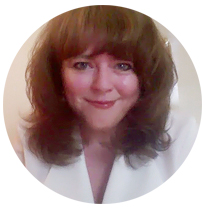 Sharon Hayes
Sharon Hayes is a marketing & business strategist and currently serves as CEO of Domainate Incorporated. On top of having built and sold numerous companies she founded, Sharon has also worked extensively with organizations of all sizes on strategy and implementation of marketing objectives through social media, community development, e-mail marketing, paid traffic and domain names.She has created 39 courses and has had over 14,000 people take her courses. Her client roster, past and present, includes Porsche, Tom Peters, Harvard Business School, IBM, Jean Chatzky, CBS MarketWatch, Good Life Project (Jonathan Fields), Alexandra Jamieson and thousands of others.
Sharon is a proud alumni of Concordia University's business program and has been working almost exclusively online since 1991 - predating commercial usage of the Internet.
What you Get
8 Weeks of On-Demand Training
8 Weeks of Q&A Calls
Group Orientations Call
Personal Orientation Call
Lifetime Access to the Replays & Content
Exclusive Facebook Group

This training has received the Domainate Seal of Approval. It offers a 100% hassle-free money-back guarantee. You can give the training a try for a full 30 days and if you're not satisfied, you can email us for a refund or a credit against other purchases. No questions asked