Domain Bootcamp
Subject

Domain Names

Instructor

Steve Jones
Whether you're a domain name investor struggling for stable success, a website builder having difficulty fitting domains properly into your game plan, or simply interested in domains but not sure where to start, "Domain Bootcamp" will give you the keys to be able to truly excel online with domains.
In "Domain Bootcamp," you'll learn the foundation knowledge to build from and the best strategies and tactics to navigate the domain space and game plan for your winning path with domains.
Here's What You'll Learn:
The basics of how domain names and domain registration work
The best domain research tools and methods
How to properly evaluate domains and their value in different situations
The best venues and strategies for acquiring domains
How to get the most out of negotiation as a domain buyer or seller
Potential legal pitfalls to be aware of and avoid
How to monetize your domains either passively or through development
Ways to attract prospective buyers and turn them into customers
Game planning for growth and sustainability
This Course Is for You If:
You invest in domains and want to earn more income and improve stability
You want to improve performance of your websites and help ensure lasting success
You're involved in building new brands and want a better understanding of domains with relation to branding
You'd like to drive more quality traffic to your websites
Each class is available in video, audio and written format.
This course starts on Monday, January 9th, 2017 and consists of 12 weeks of classes and monthly Q&A calls. (Call dates/times TBD)
You can submit questions in advance and a replay of each call will be made available.
Price: Early bird $497 (through November 30, 2016) - Save $500!
Let's get started!
Course Outline

What Are Domain Names and How Do They Work?

How Does Domain Registration Work?

Week 2 Domain Research & Tools

Domain Research

SEO Value Research

Domain Evaluation Basics

End-User and Wholesale Evaluation

Week 4 Domain Sales & Acquisitions, Part 1

Major Marketplaces and How They Work

Backordering

Week 5 Domain Sales & Acquisitions, Part 2

Direct Domain Buying, Selling and Marketing

Transaction Process

Planning to Negotiate

Non-Standard Payment Arrangements

Trademarks and UDRP

Potential Legal Issues Dealing with Domain Transactions

Week 8 Domain Monetization

Passive Monetization

Monetization Through Development

Week 9 Industry & Outlook

The Different Major Pieces of the Industry

Why Domains Are Still Looking Positive Moving Forward

Building Prospects

Turning Prospects Into Customers, Getting More Sales

Week 11 Your Game Plan, Part 1

Figuring Out Your Focus/Acquisition Strategy

What to Do Before You Buy Your First Domain

Week 12 Your Game Plan, Part 2

Deciding What to Renew

How to Grow Your Business
About the Instructor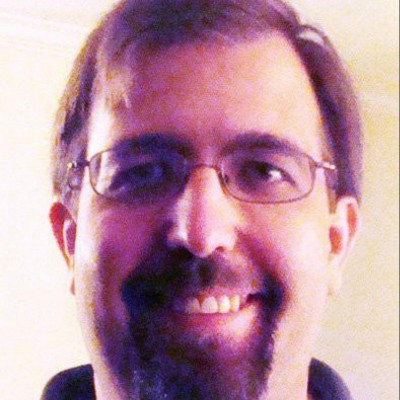 Steve Jones
Steve Jones is an online marketing strategist specializing in branding, domain names, funnel development, and Facebook advertising. He currently serves as COO of Domainate Incorporated.
Steve's expertise in branding and domain names spans back to 2004 and he has personally helped thousands of businesses and entrepreneurs secure better domains and brand names for their business. He has also authored over 140 articles on domain names and branding and has been published twice by Business Insider. Steve has also served as an expert witness in court cases involving domain names.
Steve has worked on both the strategy and implementation of hundreds of successful marketing funnels, membership sites, and Facebook advertising campaigns. This includes working with clients to audit and improve their existing funnels and ad campaigns, helping them turn disastrous campaigns into highly profitable ones.
Understanding that continuing education is crucial, Steve has completed ConversionXL's CRO specialist certification, Ryan Levesque's Ask training and many others.
What you Get
12 Weeks of On-Demand Training
3 Monthly Q&A Calls
Lifetime Access to the Replays & Content
Exclusive Facebook Group

This training has received the Domainate Seal of Approval. It offers a 100% hassle-free money-back guarantee. You can give the training a try for a full 30 days and if you're not satisfied, you can email us for a refund or a credit against other purchases. No questions asked